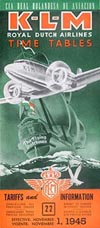 Welcome to Airline Timetable Images, a website devoted to the collecting of airline timetables. Here you will find cover images of many timetables, both old and new. The majority consists of system timetables from the collections of Björn Larsson and David Zekria, but many are contributions from other collectors.
INDEX / UPDATES / SEARCH
Please see the list of airlines with timetable cover images on this site. There is a separate list of complete timetables. You can also check the latest updates. If you don't find what you are looking for, please use the search engine.
AIRLINE BAGGAGE LABELS
We have added a section with images of airline baggage labels as a special bonus to our visitors. It is supervised by Daniel Kusrow.
ACKNOWLEDGMENTS
We would like to take this opportunity to thank all of you - fellow collectors, dealers and other individuals - who have helped us enhancing our collections over the years. We are particularly indebted to our contributors who have provided additional timetable and baggage label images, photos or information.
CONTACT
We hope you like what you find on this site. Please e-mail Björn if you have any comments (e.g. if you find any inaccuracies in the information given) or requests. If you are looking for a specific timetable or an airline not included, don't hesitate to ask. We may have it and can send you a scan - or even display it for others to enjoy.
Thank you for viewing!
Björn Larsson and David Zekria

*

Uppsala, Sweden, June 2000.
(Photo: DZ)
*
On May 1, 2023 this website comprised 11,300+ pages with a total of 68,200+ images of 3,400+ different airlines...and still growing!
*
Perry Sloan's great website with a large number of images of timetables, plus listings of known timetable publication dates from the dawn of airline operations.
This webiste, maintained by Craig Morris, has timetables (and other aviation ephemera) for sale.
David Keller has written a learned account of airline timetable collecting, giving advice on how to take care of your timetables. You can find it on the paper items page of Airlinecollectibles.com, a website maintained by several collectors of airline memorabilia, also dealing with the collecting of postcards, china, wings etc.

David has an eBay store listing thousands of airline timetables. You will also find him and his tables at a number of U.S. airliner shows.
Oliver Hambly's website with airline timetables for sale - and lots of other transport memorabilia in addition.
A website not mainly for timetables is David Levine's site, though with many great images of airline brochures (including some timetables), luggage labels and a whole lot of other ephemera, primarily from the Art Deco period.

Daniel Kusrow's and Björn Larsson's website about Aeromarine Airways - a true pioneer in U.S. aviation - includes timetables and lots of photos.

Thousands of airline tickets collected by Gklavas Athanasios are presented on his website.
Various blogs featuring many timetables.
The Library of the University of Miami show hundreds of complete timetables on line from its Pan American collection - and not only of Pan Am, but also of Mexicana, Pacific Alaska Airways, Panagra, Panair do Brasil, SCADTA/Avianca and other Pan Am-affiliated companies.

Airliners International 2024 - Kansas City, Missouri
The World's Largest Airline Collectible and History Event
Kansas City Airport Hilton Hotel
.
Time Flies... Timetables from All Over the World